Hi,
It is on again, our famous Coffs capers full of fun, food, dancing and games.
Capers will be held on the 1st to the 3rd of May 2015.  All the information you need and registration form are attached.  I apologise for the delay in getting this out to you.  Please pass this information on to all of your branch members to see if they might be interested in coming.
If you have any further queries, please do not hesitate to contact the Graeme or Vicki on the registration form.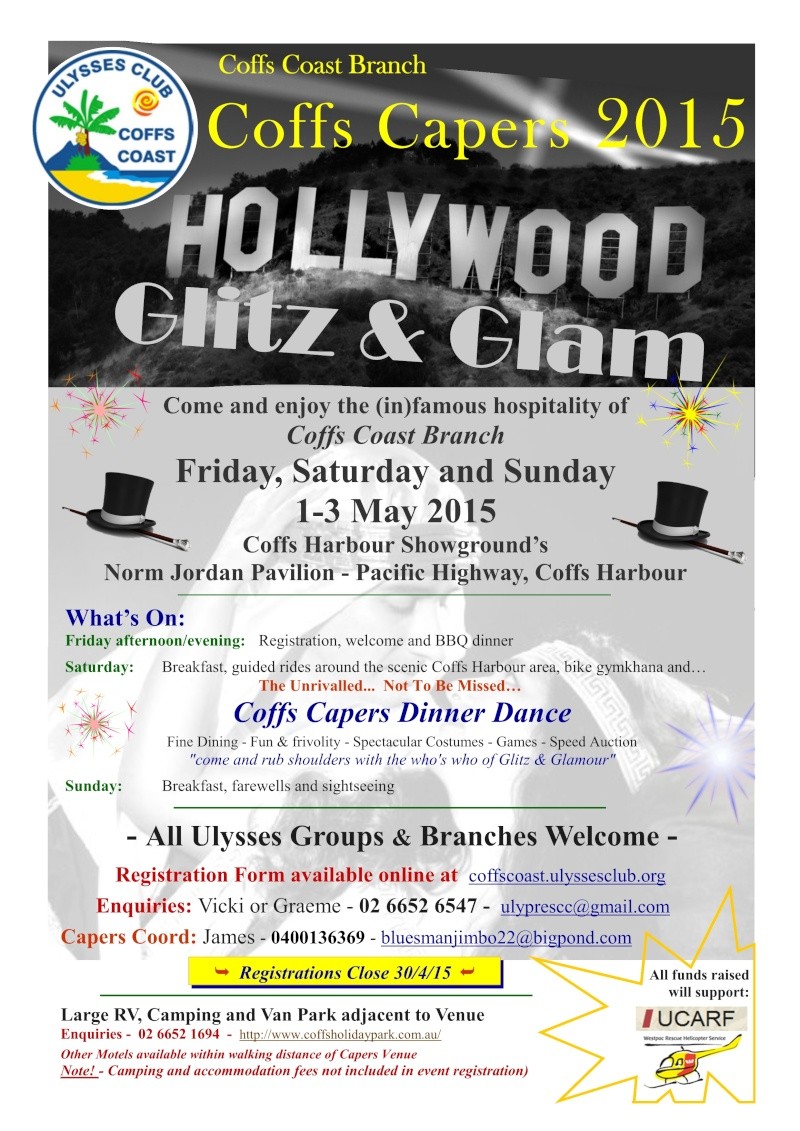 Registration Form
Kind regards
Margaret Fairlie

_________________
Webmaster/Administrator
Ulysses Yarra Ranges Branch

---
Permissions in this forum:
You
cannot
reply to topics in this forum